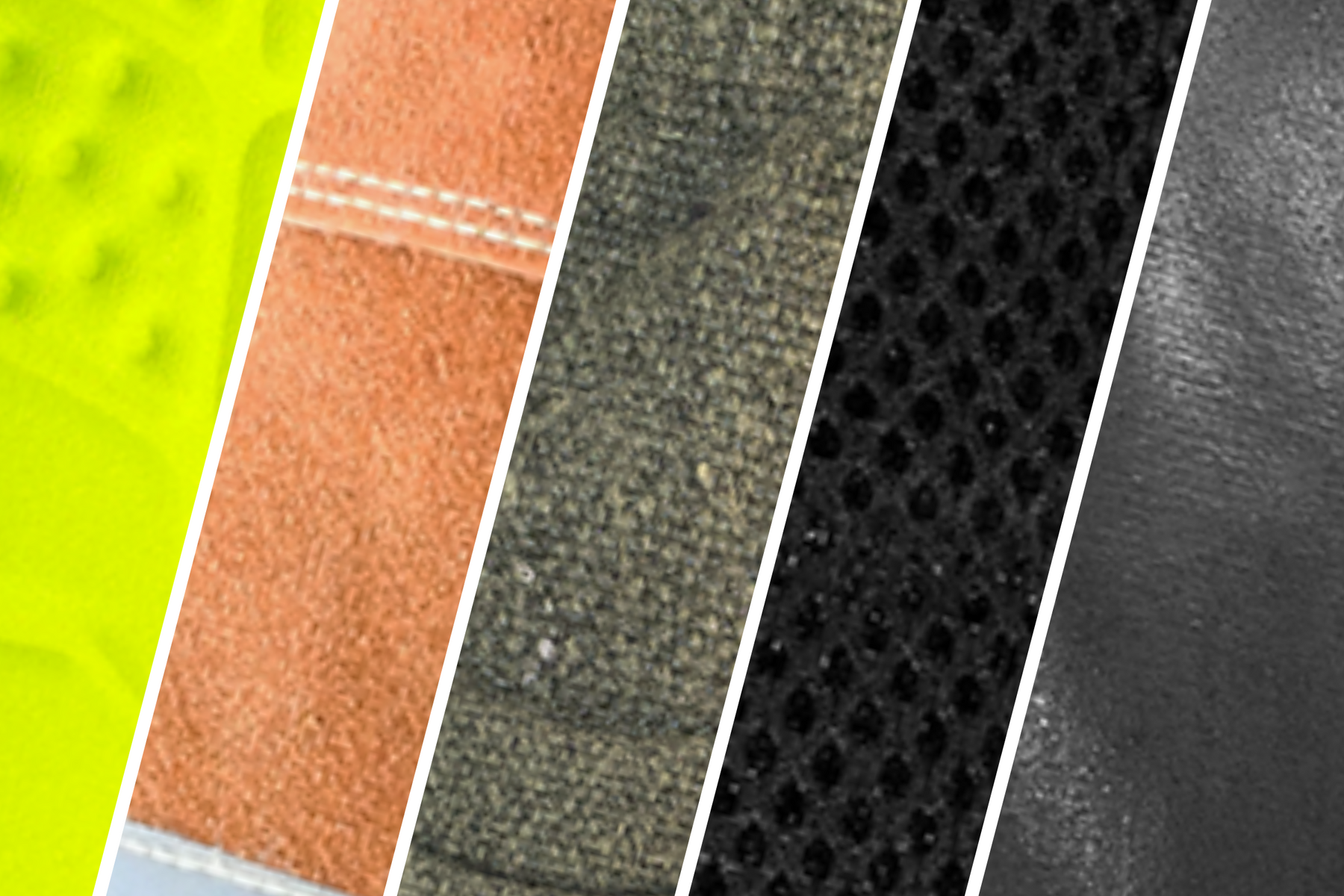 Glove Materials Explained: Which Type is Right for You?
With today's technology, there is a wide variety of high-quality glove materials to choose from, and each one offers different benefits for the wearer in terms of performance and the level of protection it provides. 
Selecting the right pair of gloves for you depends on your purposes. Different industries and tasks necessitate different features and levels of protection. So whether you're looking for warmth, durability, cut resistance, grip control, breathability, or protection against chemicals and grease, Cestus Armored Gloves has got you covered.
Keep reading to discover the range of glove materials available to you and which one is right for you:
What is the best material for gloves?
The best glove material for you will depend on the type of work you'll be doing, the conditions you'll be in, and your personal preference. Generally, the best work gloves provide enough hand and wrist protection to prevent discomfort and injury, while also allowing enough dexterity to get the job done efficiently and effectively.
What material makes the warmest glove?
If you're going to be working out in the cold, a pair of cold weather gloves is essential. It's hard to beat classic cold-weather materials like fleece, wool, and faux fur when it comes to warmth. Consider opting for a pair of insulated fleece- or faux-fur lined gloves that combine weather and moisture protection with dexterity and grip control.
What material makes a glove waterproof?
Whether you work in a high-moisture environment or you simply need comfortable work gloves for winter yard work, a good pair of waterproof work gloves can help save your hands from cold and wet conditions. Waterproof materials that still allow sweat to evaporate, like Hipora® or the MicroSable™ Liner, exclusively created by Cestus, are your best bet.
Different Types of Glove Materials
So, what type of glove is right for your particular application? Here is a rundown of the various types of glove materials and when to choose each one:
Leather (Cowhide)
There's a reason leather work gloves have been around for so long and are still so popular. They're durable, reliable, and versatile. Cowhide provides excellent protection against punctures and abrasions, and it's also one of the few materials that is both heat and moisture resistant. For this reason, it's often used in professions that involve switching tasks and using a variety of tools and equipment, such as welding.
Industries: General Work, Construction
Series: Leather Series, Welder Series
Featured Glove: WeldTech Pro
Synthetic
Synthetic leather is more lightweight and flexible than natural leather, and has become increasingly popular across many industries due to its versatility. While it's not generally as durable and doesn't provide the same level of protection as natural leather, it offers superior dexterity and grip in wet, dry, oily, or greasy conditions. 
Industries: Construction, Material Handling, Plumbing
Series: Gen-U Series, Vibration Series, Miner Series
Featured Glove: EZ Mesh
Neoprene
Neoprene is a synthetic rubber that provides waterproof protection against a wide range of liquids and chemicals. It's flexible yet durable, and it keeps your hands safe and warm without sacrificing dexterity or grip control. It's used in a variety of glove types, from cold-weather gloves to laboratory gloves. 
Industries: Material Handling, Oil & Gas, Construction
Series: Temp Series, Tow Grip Series, Vibration Series
Featured Glove: Turbinator
Coated
A work glove may be coated by a variety of materials, including nitrile, polyurethane (PU), latex, or polyvinyl chloride (PVC). Each material offers unique benefits, and gloves may be palm dipped, knuckle dipped, fully dipped, fingertip coated, or fashioned with dots on the palm. Coating allows for a unique marriage of durability, flexibility, and grip control, and gloves dipped in nitrile, for example, offer superior dexterity.
Industries: Mechanic, Plumbing, Medical
Series: Nitrile Series, C-Series, Brutus Series
Featured Glove: NiteGrip
Other Considerations for Gloves
The type of work glove that's right for you depends on a lot of factors and features. Here are a few additional considerations to keep in mind:
Glove Materials & Grip
If you're looking for gloves that provide excellent grip control, you have a variety of options. Synthetic leather, silicone, nitrile, and the synthetic materials like polyvinyl chloride (PVC) all improve the grip performance of gloves. Strategically placed textured material is another common method of creating enough resistance to create strong grip.
Glove Materials & Cuffs
Cuff style can impact the efficacy of your gloves in fundamental ways. Certain types of cuffs are more likely to go with different materials. For example, long-cuff gloves generally offer additional heat, moisture, chemical, and impact protection and are commonly made from materials like strong leather and Thermoplastic Rubber (TPR), while knit-wrist cuffs are often made of string knits, cotton, or coated material, as they're designed to keep debris out and remain snug on the hands.
Glove Materials & Sizing
Wearing the wrong glove size can cause hand pain and fatigue and even put you at risk of an unnecessary injury. It's important to make sure you select the appropriate glove size for your hand, and keep in mind that the material can affect the fit. Latex and nitrile gloves, for example, are designed to be lightweight and flexible and should fit snugly on the hand. Vinyl is designed for comfort and should fit more loosely.
Glove Materials & Linings
The exterior materials of your work gloves are important for grip, warmth, and moisture and impact protection. The materials used for the interior lining of your gloves are equally important. Wool, fleece, and faux fur all provide exceptional warmth, for example, so you'll tend to see these liners in cold-weather gloves with waterproof exteriors. 
Glove Materials & Colors
The color of your gloves matters not just for style reasons, but also for visibility and safety purposes. Gloves designed for the oil and gas industry and search and rescue missions tend to include reflective neon striping for enhanced visibility. Gloves designed for construction and landscaping/gardening, and those made from natural materials like leather, tend to be more neutral.
Best Materials for Work Gloves
The ideal materials to look for in a pair of work gloves depend on the job you're doing. People who work in dangerous jobs that put their health and safety on the line deserve gloves that are just as tough as they are. You need gloves that are designed for your industry. Each Cestus glove is designed to meet a unique challenge.
Browse our collections by series, industry, or feature and find the right glove design and materials to meet your needs. Also feel free to contact us with any questions.