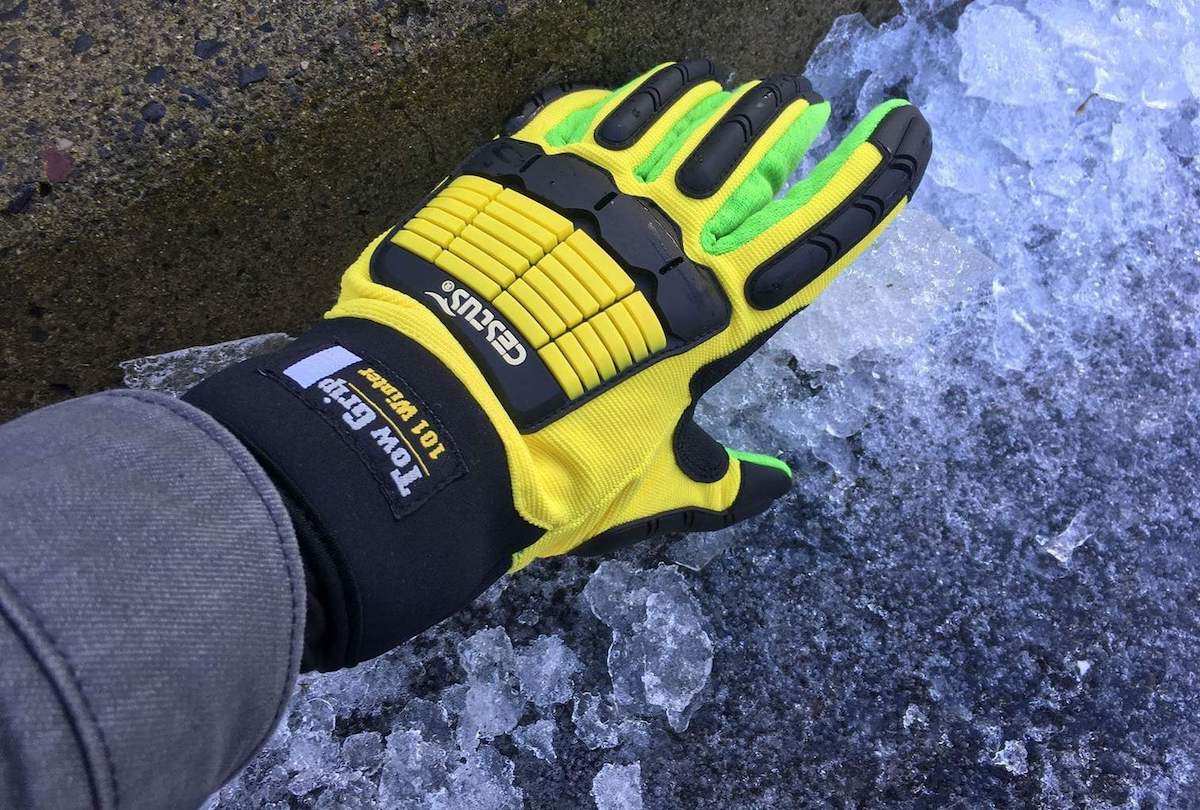 Best Gloves for Working Outside in the Winter
Work gloves for extreme cold are essential for anyone working outside in winter weather. Cold temperatures and wet conditions can make it hard to work with your hands safely and efficiently. 
If your job involves working with potentially dangerous tools or machinery, the risk of hand injuries goes up during winter, but a good pair of gloves can make all the difference. The right gloves will protect you from hazards and the elements, while also keeping your hands comfortable.
Keep reading to learn more about the rationale for wearing gloves while working outside in winter, and why it's important to choose a pair with the specific features you need.
Why Are Winter Work Gloves Necessary?
Did you know that serious hand injuries send more than a million workers to the emergency room every year? 
Unfortunately, the risk of hand injuries increases significantly in harsh winter conditions. Because our hands tend to get weaker and less capable when we're cold, even routine tasks can become dangerous in winter.
Many jobs require protective gloves year-round, but your regular work gloves may not cut it when the temperature drops. You need a pair that's specifically designed to handle the extreme cold and wet conditions.
Who Needs Gloves for Working Outside in Winter?
Anyone working outside during cold weather needs a good pair of gloves, but some jobs and tasks require an industrial-grade winter safety glove. Here are some examples:
In order to do your job effectively and safely, you need your hands to be strong, capable, and healthy. And for that, you need the right hand protection.
Finding the Right Gloves for You
A well-made, high-tech pair of winter gloves will keep your hands warm and dry, even in the most extreme winter weather. Look for well-insulated gloves that have these two features:
A lining for warmth made of a material like fleece or faux fur
A waterproof layer to keep your hands dry (wet hands get cold fast)
Those are the basics, but you probably need other specific features too, depending on the demands of your work and your own personal preferences. Before you settle on a pair, consider:
Reliable Grip Control
Snow and rain can make it hard to grip tools and machinery, especially if you're also dealing with oily surfaces. Our Deep Grip Winter glove has a Skid-X™ grip, one-piece palm that's double-stitched onto synthetic leather. It's a phenomenal option for heavy-duty grip control.
RELATED: Best Grip Material for Gloves: What Makes Gloves Grippy?
Impact and Cut Protection
You never want to skimp on impact protection, especially in winter. A material like flexible thermoplastic rubber will protect you from impacts, cuts, and scrapes.
Dexterity
Gloves can be uncomfortable and even dangerous if they make it hard to work with your hands and fingers. For certain jobs, you may want impact protection that's segmented, allowing for the full range of motion.
The Bottom Line
Ice, snow, sleet, and low temperatures make already hazardous work even more dangerous. In order to do your job right, you need high-quality work gloves that are specifically designed for extreme cold. 
If you're looking for a great pair of gloves that's comfortable and effective, take a look at the options in our Temp Series. All of them are made with high-tech materials that insulate better than other gloves to keep your hands warm and dry in extreme winter weather. Plus, they offer excellent comfort and dexterity.
Or if you want more advice on how to choose the right pair of gloves for you, contact us and ask us your questions!