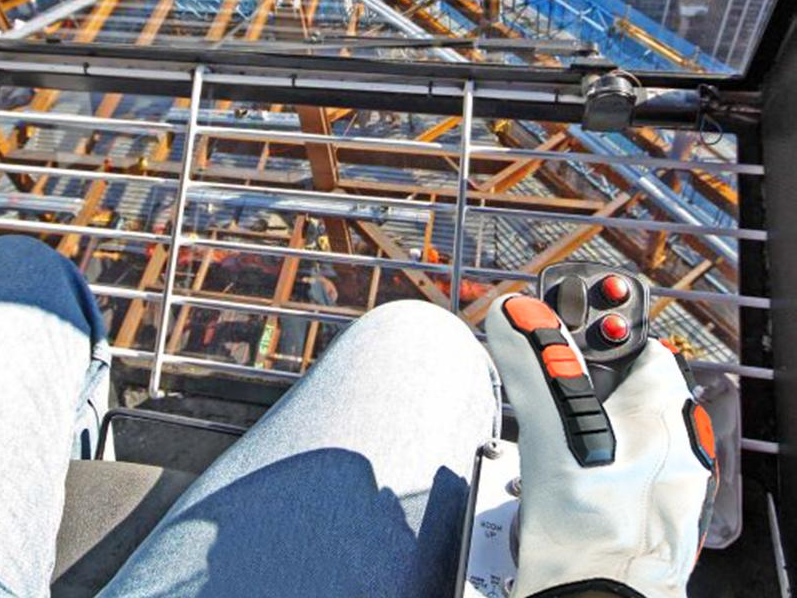 5 Features your Heavy-Duty Construction Gloves Must Have
There's no way around it -- when you're doing heavy-duty construction work, you need equally heavy-duty work gloves to keep your hands safe, capable, and comfortable on the job. But how do you choose a pair that's up to the task?
In general, a well-made pair of heavy-duty construction gloves should have these 5 features:
Impact protection and vibration absorption
Cut and puncture protection
Good grip control
High-visibility materials (if you work on low-light worksites)
Comfort
Let's look at each one more closely.
1. Impact Protection and Vibration Absorption
Working with heavy power tools puts a lot of stress on your hands, wrists, and arms. In some cases, it eventually leads to issues like carpal tunnel and hand-arm vibration syndrome (HAVS).
People who regularly work with power tools or heavy machinery that causes repeated impact or vibration need gloves with a material like memory gel on the palms to absorb some of the impact.
Many tasks require impact protection on the backs of hands too. If your job puts you at risk for abrasions, lacerations, or impacts, you also need continuous impact protection from your fingertips, all the way down the backs of your fingers, and potentially down towards your wrists.
It's not easy to find a glove with all the right safety features that also gives you the ease of movement that you need to do your job right. Gloves with Flexible Thermoplastic Rubber (TPR) like this one offer great impact protection while also being able to bend with your hand:
2. Cut and Puncture Protection
Cuts and punctures are some of the most common work injuries, but many of them are preventable with the right protective gloves. 
Many of the same materials that provide impact resistance, like thermoplastic rubber, may help reduce the risk of cuts and punctures. You might also want to look for gloves with extra thickness and padding, especially on palms and fingers.
If you want seriously tough gloves, look for Kevlar® -- a synthetic fiber that's strong enough to stop bullets. Work gloves with Kevlar® stitching on the palms offer increased resistance to abrasion and layer separation. The sturdy material makes for extremely durable and long-lasting gloves too. 
A cut-resistant base layer under the leather, like on this glove, can give you the comfort and dexterity you want without skimping on good protection:
3. Firm Grip Gloves
Good grip control is a feature that a good pair of heavy-duty construction gloves absolutely must-have, especially for people who work with slippery or slick materials and people who work in the rain or other wet environments.
If you want a pair of gloves with serious grip, look for gloves with palms that are nitrile dipped, leather, synthetic suede, or PVC.
RELATED: Best Grip Material for Gloves: What Makes Gloves Grippy?
4. High-Visibility Materials for Low-Light Work Sites
This is an absolutely essential safety feature for anyone who works at night or in low-light environments that could be hazardous, such as road-side construction. This also increases safety by improving the spatial awareness of the wearer and those around them.
Look for gloves with reflective material on the backs or cuffs. You can also choose gloves with bright colors like orange or yellow.
5. Comfort
When you need heavy-duty protective features like impact and abrasion resistance, it's important to find a glove that also offers enough breathability and comfort. Look for features like:
Form-fitting stretched fabric which adds breathability and keeps gloves snug on your hands
An adjustable cuff to ensure the right fit on your wrist
Gloves that fit your hands properly, so they never slip or pinch
Do You Really Need All These Features?
The exact combination of features you need will depend on your work and the hazards of the environment. You might not need or want all these features, but you may find there are other things you need, such as fire-resistant material, oil-resistant palms, extra lining for warmth, or elasticized cuffs to keep out debris.
If you have questions about specific features and materials you should be looking for, we can help. Contact us for more information!