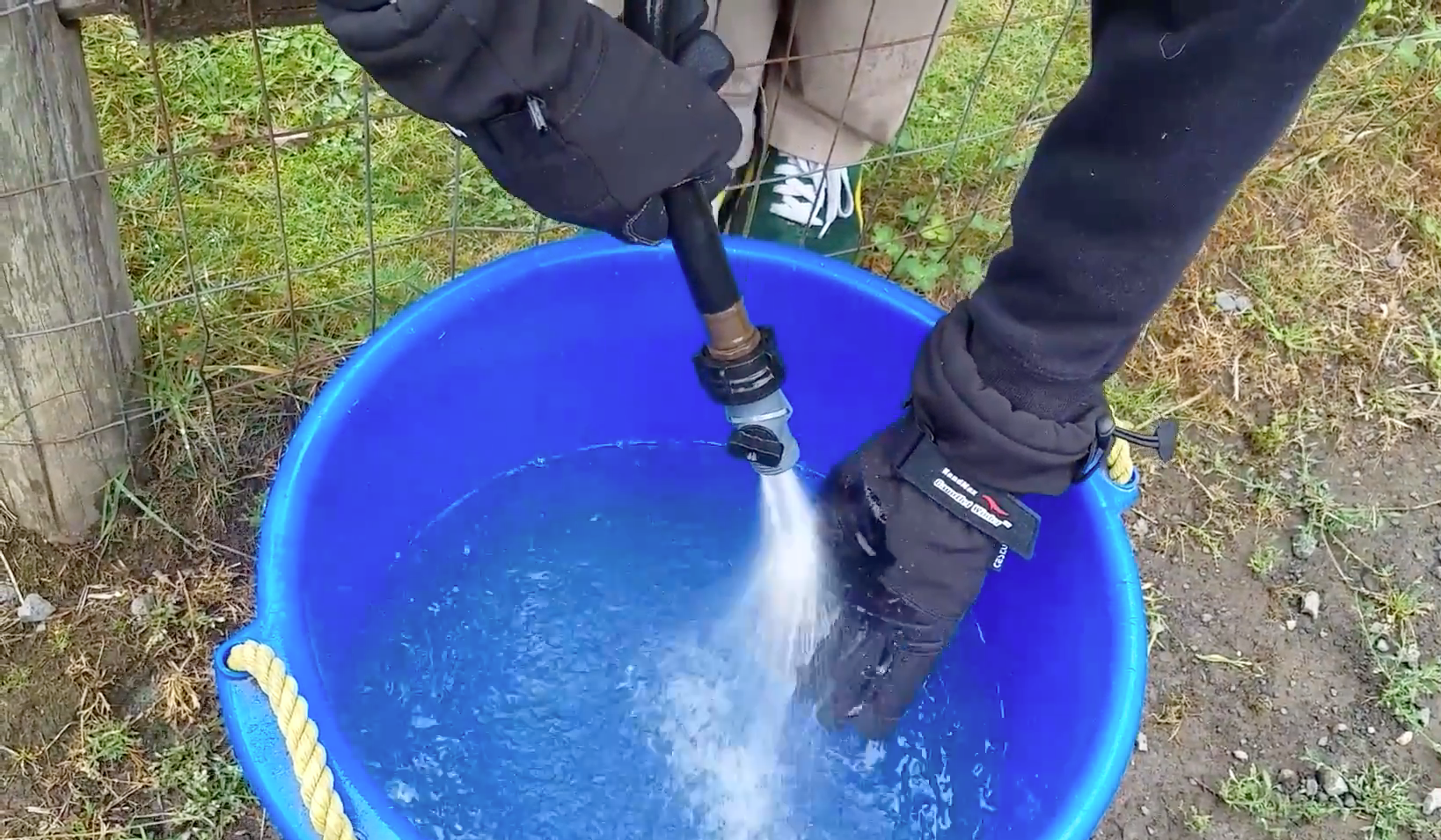 How to Keep Your Hands Dry with Waterproof Work Gloves
Finding the right pair of waterproof work gloves can be challenging. You need to keep your hands dry and protected, but you also need your gloves to be breathable and comfortable. 
Waterproof materials that don't allow sweat to evaporate off your skin can be problematic, which is why it's worth investing in a high-quality pair of gloves.
Whether your job necessitates waterproof work gloves year-round, or you're just looking for something comfortable and effective for winter yard work, this post will explain the technology behind waterproof gloves and help you find the right pair. 
The Best Waterproof Materials for Gloves
When you're looking for gloves that are both waterproof and breathable, look for a material called Hipora®, which is typically used as a glove lining. The antimicrobial fabric creates a 3-layer seal that prevents water from getting in but does allow moisture to escape so that your hands don't get too sweaty while you work.
The first layer acts as a barrier to water getting in and has pores less than 0.5 μm in diameter.
The second layer absorbs moisture (such as sweat from your hands) and allows it to escape through the first layer.
The third layer, which is closest to your skin, is the thickest and acts as an additional water barrier. 
Another excellent material is the MicroSable™ Liner, created by Cestus. It has an oil- and water-resistant antimicrobial layer as well as a faux fur interior lining to keep hands warm and absorb excess perspiration. MicroSable™ is especially convenient to wear under your normal work gloves so you can continue to use your favorite pair in colder weather -- just make sure you get a pair of your usual gloves in one size larger than normal.
Choosing the Right Pair of Gloves 
All cold weather gloves from Cestus have a built-in waterproof layer made of Hipora®, MicroSable™, or other rigorously tested waterproof material. But finding the best waterproof gloves for you is more complicated than simply looking for one of these materials.
With the incredible array of options available, narrowing down your choices can be tricky. A good place to start is to prioritize your needs when it comes to hand protection. For example, if the work you're doing requires cut resistance and/or impact protection, those features will likely rise to the top of your list.
If you're working in extra cold conditions, warmth becomes not only an issue of comfort but also of safety, since our hands become weaker and less capable when they're too cold. In this case, you'll want to look for gloves with a fleece or faux fur lining. 
For some types of work, you may also need grip control on wet and/or oily surfaces.
Our Deep Grip Winter glove is a great example of a heavy-duty work glove that's waterproof and has all these other features too.
When it comes to winter sports or outdoor work in wet weather, a slightly lighter weight option that still has great grip control and a waterproof Hipora® liner is the HM Gauntlet Winter.
The Importance of Comfort
Clearly, the gloves you choose must have all the necessary protective features to keep your hands safe, but they also need to be comfortable. You need to be happy wearing them for long periods of time. When gloves aren't comfortable, people are more likely to take breaks from wearing them, which slows down work and can even put people at risk for hand injuries. That's why high-quality, breathable waterproof materials are so important.
Another essential factor is fit. Gloves that are too big or too small won't be comfortable, and can even be unsafe if they slip around or restrict finger movement. It's always a good idea to check a company's sizing chart before making a purchase.
Questions about Waterproof Gloves or Materials?
Are you looking for waterproof work gloves? Need more advice on how to choose the perfect pair for you? Contact us and ask us your questions!