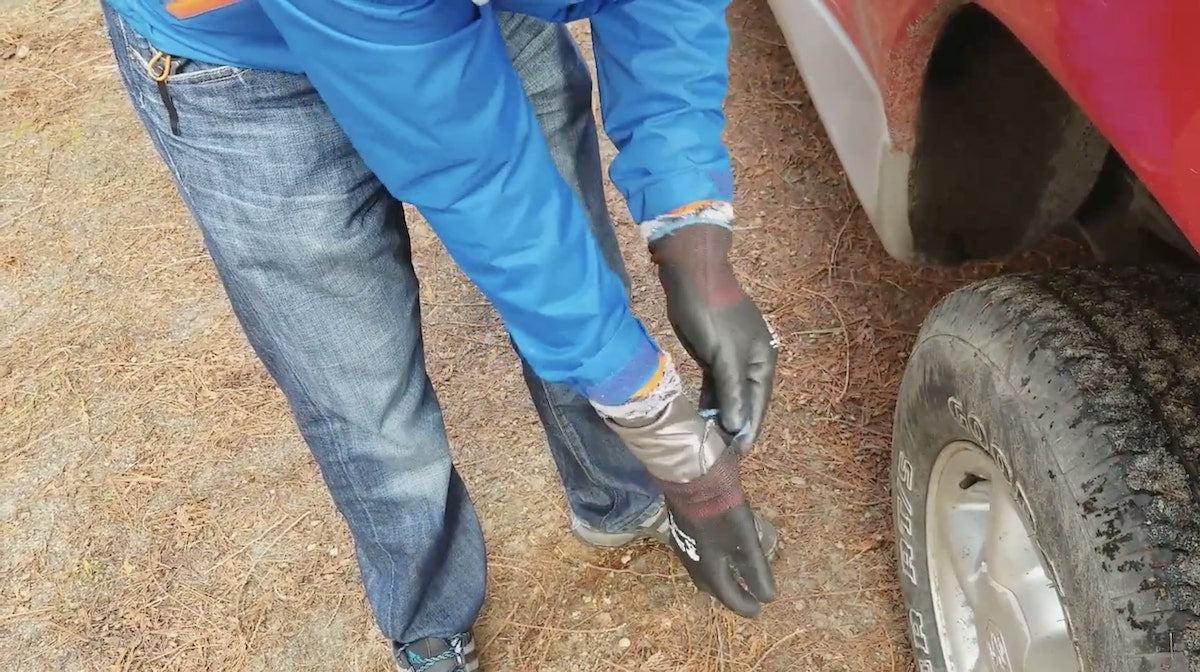 What Are Glove Liners & Do They Actually Work?
If you work in demanding conditions and require added protection and warmth for your hands, wearing glove liners under your regular work gloves is an ideal solution. Glove liners may be designed and constructed to include different features for a variety of purposes. 
We're here to answer all your questions about glove liners and how they work with your regular pair of work gloves. Keep reading to find out what glove liners are, how they work, and when you might need them.
How Glove Liners Work
The best way to understand how glove liners work is to think of them as an undershirt for your hands that you wear under your regular gloves. They're smaller and thinner than most outer gloves, but provide extra protection and warmth for your hands. Ideally, glove liners can work with outer gloves made from any material with any cuff-style.
Some styles of liners are also designed with added specialized features to improve dexterity, flexibility, moisture- or heat-resistance, and/or generally improve your overall work performance and efficiency. A good pair of glove liners doesn't negate the need for durable and well-designed work gloves, but liners can add to your gloves' performance, keep your hands warm and protected, and make tasks easier and more comfortable.
Keep in mind that, depending on the fit of your gloves and how snug you need them to be, you may need to go up one glove size to accommodate the added thickness.
Types of Glove Liners
It's a common misconception that all glove liners are designed for added warmth. Many are, but in fact there are a wide variety of glove liners to serve different purposes in a wide range of fields. From the oil and gas industry, to search and rescue, to construction, your work has unique demands, and your gloves and glove liners should be up to the specific environmental conditions you contend with every day.
Here are a few common types of glove liners that work for different purposes:
Hand-injury protection: some glove liners are designed to wear under a pair of strong, protective work gloves to add an extra layer of puncture- and cut-resistance and impact protection.
Warmth and insulation: glove liners are an ideal way to keep your hands safe and warm from the cold, especially when the temperature changes throughout the day. For example, you may need liners in the early morning or evening, but not during the warmth of the midday sun. For extreme weather conditions, combine your glove liners with a pair of cold-weather work gloves.
Moisture defense: many liners are designed with a moisture-wicking outer to protect your hands from moisture in cold, wet, or icy conditions; these kinds of liners are especially helpful under gloves designed for construction, extrication, landscaping, search and rescue, and military operations.
Protection from oil and grease: In addition to moisture-resistance, some liners also provide protection from grease, oil, and other substances.
When You Need Glove Liners
If you work in an environment that involves cold-weather conditions, lots of moisture, sharp objects, heavy equipment, or other challenging conditions, you may want to invest in glove liners. 
The job you do is demanding, and you need a good pair of work gloves that are up to the task. In addition, a pair of high-quality glove liners that can be used year-round under your specialized gloves can offer the added protection you need from risk of injury and the elements.
Modeled after Silver Fox fur, the MicroSable™ Liner from Cestus Armored Gloves is insulated, oil- and water-resistant, and antimicrobial. These glove liners are designed to keep your hands warm and dry in cold, wet, or greasy conditions — while still allowing you to continue using your regular work gloves.
Gloves & Liners For Any Task, in Any Conditions
At Cestus Armored Gloves, we know you need your work gloves and liners to work every day, without fail. In addition to our independent lab testing, we test our gloves in real-life environments, under real-life conditions. We hold all of our products to the highest possible standards when it comes to performance, dexterity, and comfort and ergonomics. Our focus is on developing specialized gloves for targeted industries. 
Wherever you work and whatever you do, you need gloves that are up to the challenge. Browse our catalog to find the right gloves to meet your needs and don't hesitate to contact us online or call us at (503) 894-8549 with any questions.